Welcome!
Congratulations on your place of study and welcome to Tampere University and to the Student Union! We have created this Fresher's Guide for you to get started with your new studies. The guide includes the most important topics to consider when beginning your studies at Tampere. You will learn the key information about living, health services, public transport, events, clubs for students and much more! We wish you rewarding reading moments with the guide!
Prologue: Welcome to our community!
Studies at Tampere University await you – congratulations on getting in and welcome to the big local student community in Tampere! Through your university studies, you'll get to the source of all kinds of knowledge and competences to educate yourself and to acquire skills specific to your field. But everyday life at the university is much more than just studying. You will meet people from all over Finland and the world, you will get to try out new hobbies and make lifelong friendships. So arrive with an open mind in August!
This guide has been put together for you in the Student Union of Tampere University, more commonly known as TREY. The purpose is to introduce you to student life in Tampere, student union activities and the university's services. On the pages of this guide, you can find a lot of useful information on completing studies, housing, healthcare, leisure activities as well as associations and student culture. During the first steps of your student life, this guide will hopefully provide you with information to help you navigate the freeways and side alleys of the local academic world.
At the beginning of your studies, you will be supported by trained student tutors. They will help you get started with your studies and introduce you to your study environment. In your tutor group, you will meet other students from your field and get introduced to the activities of the subject association or guild of your field. Participate actively in the tutoring and ask and ponder on things out loud – many others might have the exact same thoughts as you. And tell your tutor about any concerns you have, as the tutors are there specifically to act as peer support. The beginning of the term is full of new experiences and information for new students, and it's our duty to help you steer through it.
But for now, enjoy the summer and relax before your studies start – see you in autumn!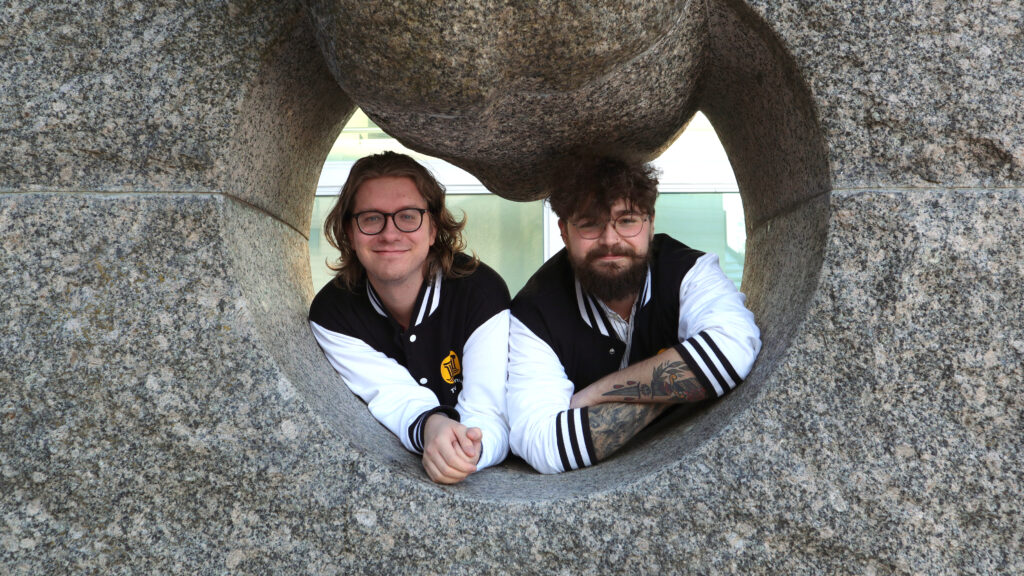 With warm regards, TREY's tutoring sector – Teemu (left, Specialist in Tutoring) and Rudi (right, board member responsible for tutoring)
---
Start with these!
Accept your study place by following the instructions given to you by the University.
You might be subject to fees and eligible for scholarships. Check your own situation and act accordingly!
Start sorting out your arrival in Finland. Moving to a different country requires closely following the official procedures, and those procedures vary depending on your home country.See the Student's Guide for more information on this; you can find it on the University's website! The Welcome page of the Student's Guide in particular includes relevant links and info pages at the beginning.
Apply for a student card via TREY's website. This is possible only after you have accepted your study place. The mobile student card, Tuudo, is a great addition to the physical card, so download that!
Activate your personal user ID for the University's electronic services via salasana.tuni.fi. This can only be done after you have accepted your study place.
Apply for housing! Find out more about housing options on the Housing-page.
Make sure you are covered by health insurance. Find more information on the Student's Guide.
Connect with your student tutor and arrange your arrival in Tampere before Welcome Week begins!
---
Greeting: Vivat Academia!
Hello fresher and welcome to the University! This is a thrilling part of your life – you may live on your own for the first time, come into a new country or start university studies for the first time. Don't worry – others are nervous too.
There will definitely be some practical mishaps in the beginning; classrooms are nowhere to be found, enrolling for a course can be a challenge, and the people in overalls cause a lot of questions. Tutors, association operatives, and your fellow fresher friends help with these questions. Here in the university we are all in the same boat. The one who asks always gets a response!
As a fresher, I was scared whether I would find my place in the student community. Well, I found my own place being active in my association and later on in the student union. We have plenty of different kinds of associations, which I recommend you get to know during your time here. If you feel like the activities in your study field's association aren't for you, we have lots of associations for different interests. So whether you like skiing, board games, art or floorball, there's an association for it operating within TREY. We also have a few associations purely for international-minded people!
If you really like association activities, you can go and organise them yourself as well. That's something I can't recommend enough. I didn't do any volunteering activities before my time in university, but once I was here I really got into it. While volunteering in associations you can make an impact, meet new people and honestly just have fun.
What about the student union? Like its name, we students are the student union. Each of us can make an impact on what it's like to be a student in Tampere University. In 2024, we will have elections for the student union council of representatives, and every one of us (that is a member of the student union) can vote and decide what our student union should look like! You can also become an operative in the student union activities in other ways – I recommend reading more about it from this guide.
Although I can warmly recommend being active in associations, not everyone is interested in that. That's okay as well – ultimately we are here to study! Look for the different opportunities in your studies, as well – for example I, as a happy information technology student, plan to take elective studies in management. You have freedom like this in most fields, so be sure to use it in order to study something that's interesting for you!
So, if there is one thing I want to highlight to you, it is to be open minded when you come to study! For many people this is the best time of their lives. If it isn't, it's still a good time to try new things, challenge yourself, and make new friendships.
Good luck and have a great fresher autumn!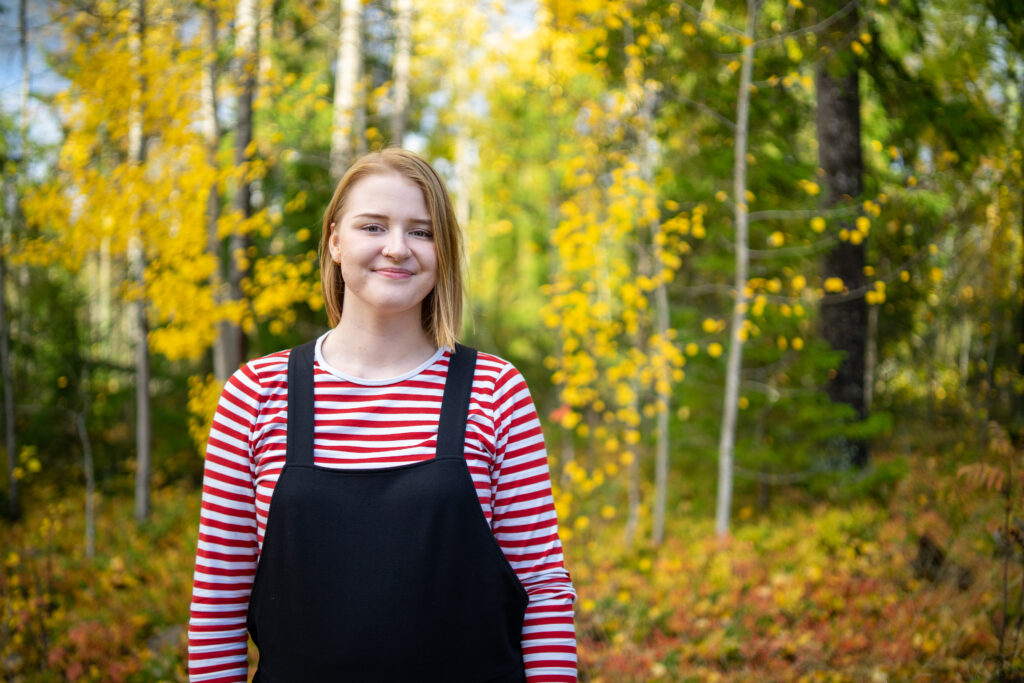 Best regards,
Anniina Honkasaari, Information technology student and Chair of the Student Union of Tampere University 2023